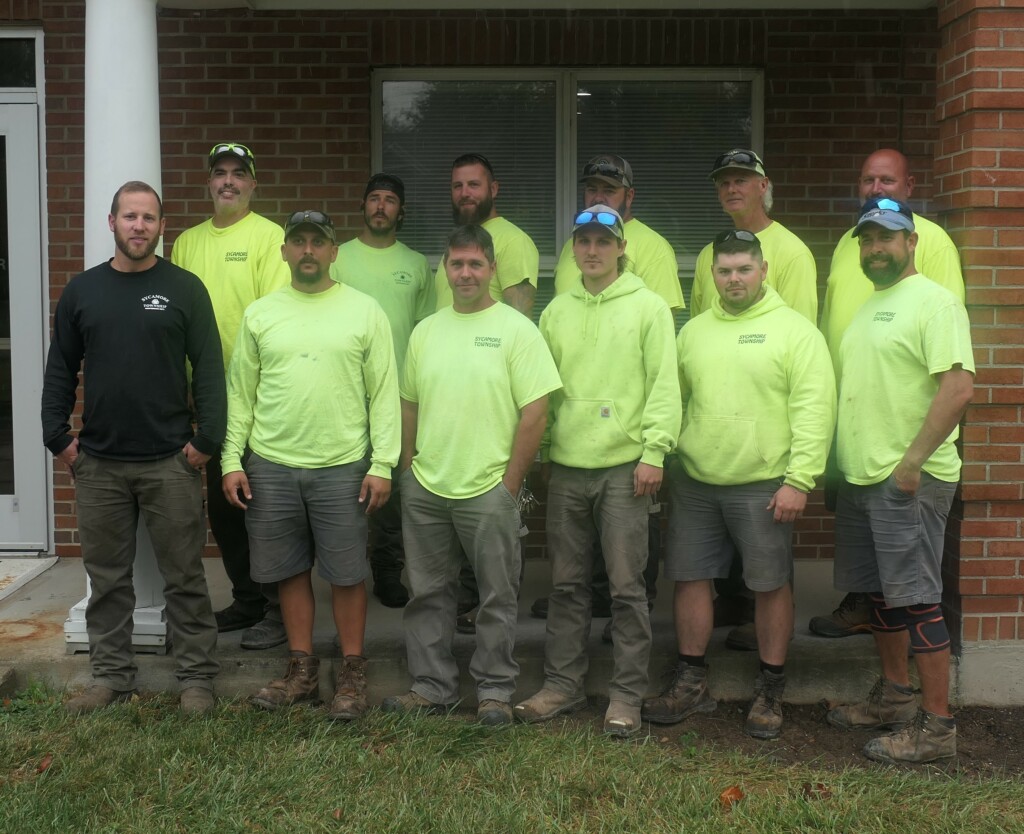 The 2023 Maintenance Crew (L to R) Back Row: Brian Weinel, Ryan Price, Jason Seiler, Mark Saylor, Ernie McFarlin, and General Foreman Mark Homan  Front Row: Jamie Gooch, Nik Chachoff, Park Supervisor Jason Petty, Alex Conover, Jake Gamel, and A.J. Beach   (Not pictured – Foreman Dan Lehane)
County roads maintained by the Hamilton County Engineer's Department include:
Kenwood Road, Galbraith Road, Blue Ash Road, Grooms Road, Kemper Road, Fields Ertel Road, Sycamore Road, Euclid Road, Ken Arbre Road, Plainfield Road, Snider Road, School Road, Conrey Road, Cornell Road, Miami Avenue, Keller Road, portions of Kugler Mill Road, and the west side of Hosbrook Road.
Hamilton County Engineer Eastern Maintenance (513) 946-4979
State roads maintained by the Ohio Department of Transportation include:
Montgomery Road, I-71, Reading Road and Ronald Reagan Highway/State Route 126.
ODOT District 8 (513) 932-3030