Waste and recycling collection in Sycamore Township is provided by private waste collection companies. Residents may choose from either Rumpke (513) 742-2900 or 1-800-828-8171 or Republic  (513) 771-4200 or 1-800-543-1339. These companies will provide each single-family residence with Rumpke or Republic owned waste and recycling receptacles.  Both items should remain at the residence as they are the property of Rumpke and Republic.
Sycamore Township's Recycling Drop-Off Location – provided free to Sycamore Township residents – serves the public 24 hours a day, seven days a week. Containers are for newspaper and magazines, glass, plastic, and food and beverage cans. Rumpke sorts the recycling material. Any questions, please call (513) 791-8447.
Drop-off recycling location: 8540 Kenwood Road (behind the Township Administration building)
**Dumpsters are emptied every Monday and Friday**
Exciting recycling news for Sycamore Township residents! Rumpke Waste & Recycling has partnered with Hefty ReNew to bring their hard-to-recycle plastics recovery program to Greater Cincinnati! Fill a Hefty ReNew bag with hard-to-recycle plastics such as salad bags, cereal and cracker box liners, shredded cheese packages, bubble wrap, foam egg cartons and more! Tie up the bag and place it in your Rumpke Recycling bin or public recycling drop box for collection.
Hefty ReNew is not intended to replace your normal recycling routine; it will complement it! Continue putting paper, cardboard, cartons, glass and plastic bottles, tubs, cups, aluminum cans and steel cans in your Rumpke bins or community drop boxes loose and unbagged.
Recyclable Items (curbside or drop-off):
Rumpke Waste & Recycling has expanded the residential recycling program to include paper, plastic and aluminum cups. Please click here for more information and read the Recycling Cups FAQ.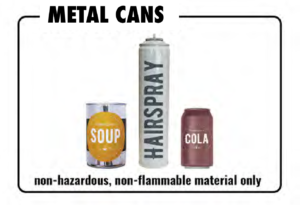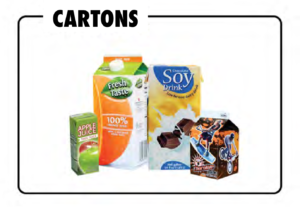 Do
not include batteries or plastic bags in your curbside or drop off recycling. All containers must be empty. Please place materials into recycling containers loose (not in plastic bags).
07/19/2023 Lithium-ion battery disposal press release
---
Many items that say they are "recyclable" do not belong in your curbside cart.  Some materials must be recycled at special outlets. The recycling center where items from curbside recycling are taken does not have the capability of separating and recycling batteries, plastic bags, tires, any plastics not in the shape of a bottle or jug, Styrofoam, electronics, and hazardous waste.
Have questions about recycling or need help finding a recycling outlet to dispose of an item not accepted in your curbside bin? Visit hamiltoncountyr3source.org or call the Hamilton County Recycling Hotline at 513-946-7766.  Learn more about what you can recycle  and where to recycle certain items not eligible for curbside recycling.
Confused about what lids you may place in your recycling bin? See graphics below: